The transition from childhood to adulthood can be an exciting time for a young man or woman between the ages of 13 to 19.  But it can also be a confusing time, with all the emotional highs and lows many teens experience – the crushes, long talks on the phone with friends (or should I say, texting?), parties, heart-breaks, physical changes and testing the limits.  How far can I go?  Should I take a little sip of that drink?  Should I try that cigarette?  Should I take that picture?  What if my peers won't like me?  What if that boy won't like me?  Do my parents really know anything?
My teen years are so far behind me.  I lived through them and wished I had been more confident and prepared to make wiser choices in the face of different teenage traps along the way.  And now I am a mama of a 13 year-old.  Some of the pressing questions I have had as I have approached this season have been: How will I prepare this child for all the physical, emotional and social changes she is about to face?  What can I do to set her up for success and help her become confident in who she is as she faces the challenges that will come her way?
While I lived in Honduras, I recall a mother of five teenage girls say, "the teenage years were one of her most enjoyable times with her children."  She loved the teenage years! They were so fun!  I don't think my parents would describe my siblings and I as fun during our teenage years.  In fact, I think we were the complete opposite of fun.   I also want this season to be enjoyable for both of us.  What can I do now to move towards an enjoyable teenage season?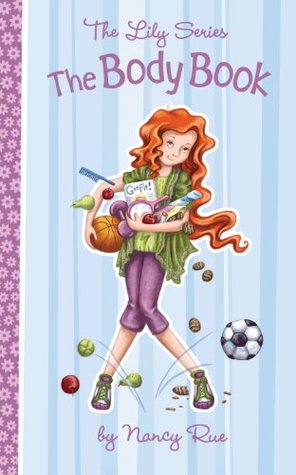 To begin this process, by recommendation of a different mama, who has been there, done that and raised four amazing purpose-filled kids, I read with my daughter The Body Book.  It is a matter-of-fact description for tween girls (ages 9-11) of the physical changes they will experience throughout puberty.
But this was just an introduction.  When we read The Body Book we were still in rural Honduras without cable TV, junk mail and very infrequent trips to the grocery store.  Our life was pretty simple with very limited social media or mass media in general.  She was homeschooled and about ten years old; therefore, there was not much exposure to other peers teaching her about things they saw on their screens or in their homes.  Now we live in a city in the US.  We have TV and cell phones, and my daughter goes to a traditional school.
One of my mentors highly recommended using Passport2Purity to prepare my daughter for the teen years.  I bought it, scheduled a weekend away from home, bought the supplies I needed for the project and we had a great time!  P2P has five audio sessions each with a hands-on project that will hone in on the teaching point.  We learned and talked about convictions, peer pressure, the design and purpose of the reproductive system (ahem…), dating, marriage and all sorts of other uncomfortable topics in-between.  At first, I felt nervous to talk to my daughter about controversial subjects, but throughout the entire five sessions, I did not feel alone in addressing those subject.  It helped tremendously to listen to Dennis and Barbara Rainy give us some direction the entire time.
I highly recommend this material to parents of kids who are about to transition into the teenage years.  I could not have done a better job myself to come up with such a wise, warm, clear and funny way to explain all these things to my pre-teen.
Thank you Family Life for creating such an amazing material for parents!
I will also try not forget to do my very best to train up my children in the way they should go and leave results to God.  He knows them.  He loves them.  May they choose to use their minds, hearts and body to bring Him all the glory.
What would you recommend to help parents prepare their child for the teenage years?  What has helped?  What has not?  Thanks for reading!  
And he is the head of the body, the church.  He is the beginning, the firstborn from the dead that in everything he might be preeminent. Colossians 1:18 (Theme verse for P2P)